I love, love, love the little green notebook. I stalk that blog. I wished she posted more, several times a week I check and I am disappointed when it is a post I have already read. I have learned that Jenny does not disappoint. According to Pintrest I
pinned
this picture 29 weeks ago: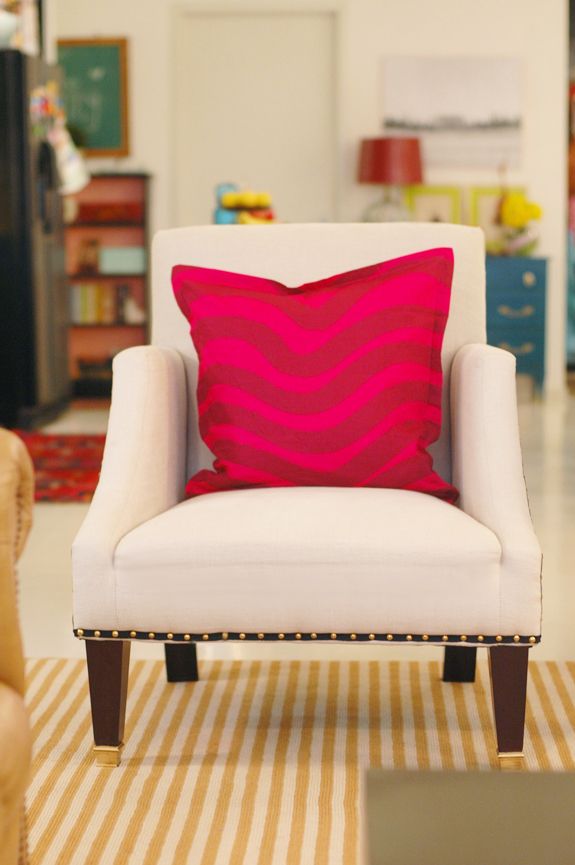 According to the date on my camera I took the pictures of these about seven months ago. But better late then never I thought I would still share these with you. If you read Jenny's post she got king sized pillow cases and made two cases out of them with zippers. Well I hate zippers, maybe because I am not great at them.
I ourchaced the fabric from Denver Fabric and it was quite a bit more expensive that I would usually pay. $22 - $25 a yard, but I love it and Mike loves it so I just measured out how much I needed (which I cannot remember at this point and had them cut it to size. I Ironed the hems that would be on each side so they would be perfectly coordinating, and I would only have to iron once. (smile)
Once all the seams are ready to be sewn fold the fabric in half so it can be ironed and cut evenly.
Cut in half and fold to desired dimensions for me that was eighteen inches.
Make two at once to make sure they are the same that the folds are at the same point.
Refold inside out so that the sides can be hemmed, pin. At this point hem, then fold right side out and iron. Then use your markings on your sewing machine to make a dark line inset from the edging. I think I went around three or four times, but I did not take a picture.
This is your final product. I always stuff in a pillow insert that is three to four inches larger than the pillowcase is to make them extra fluffy and full.
On our couch.