It never takes me long and I have several projects in my arsenal right now, and I have just added another. Drum roll please...
It kind of blends in with the room, and I can tell through the inter webs that you may have just thrown up in your mouth a little, but trust me this will be AMA-ZING! For the record I have brought home worse, furniture that is. Just ask my step dad over a period of a few years I would bring random scraggly chairs home, it all made sense to me but sometimes people need a little help, or in the case of my step dad, a little action. As in all fairness I continued to bring them home and store them, yet I did not do anything with any of them for years and years.
Here is the inspiration: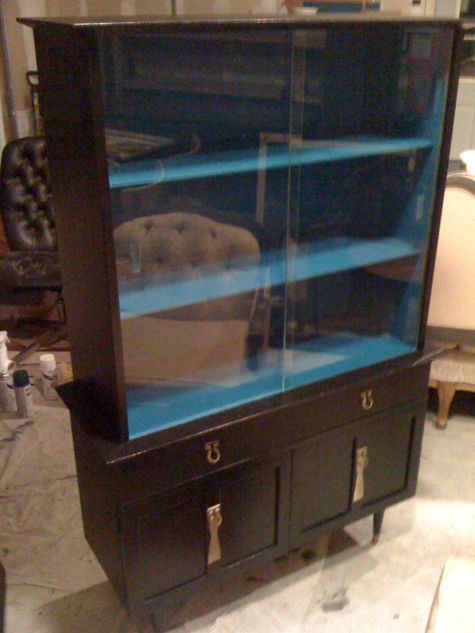 Post College Working-Girl
How to
That is the basic idea, I have not decided if I will paint, wallpaper or glue fabric on the inside. It would be a first for the second two options... I do have a wallpaper store near work that I have never been to, Go big or go home. The outside will be either white, gray, or yellow.I also need to decide if I want to use latex or oil paint.
Decisions, decisions.